Powder coating
We offer quality powder coating to smaller and larger details.
Chamber measurements are (L;W;H)  4500x1900x3100mm
Welding
The company offers various welding services according to the client's drawings. Our team has a long-term experience in welding metal constructions, building constructions, digging machinery devices and containers.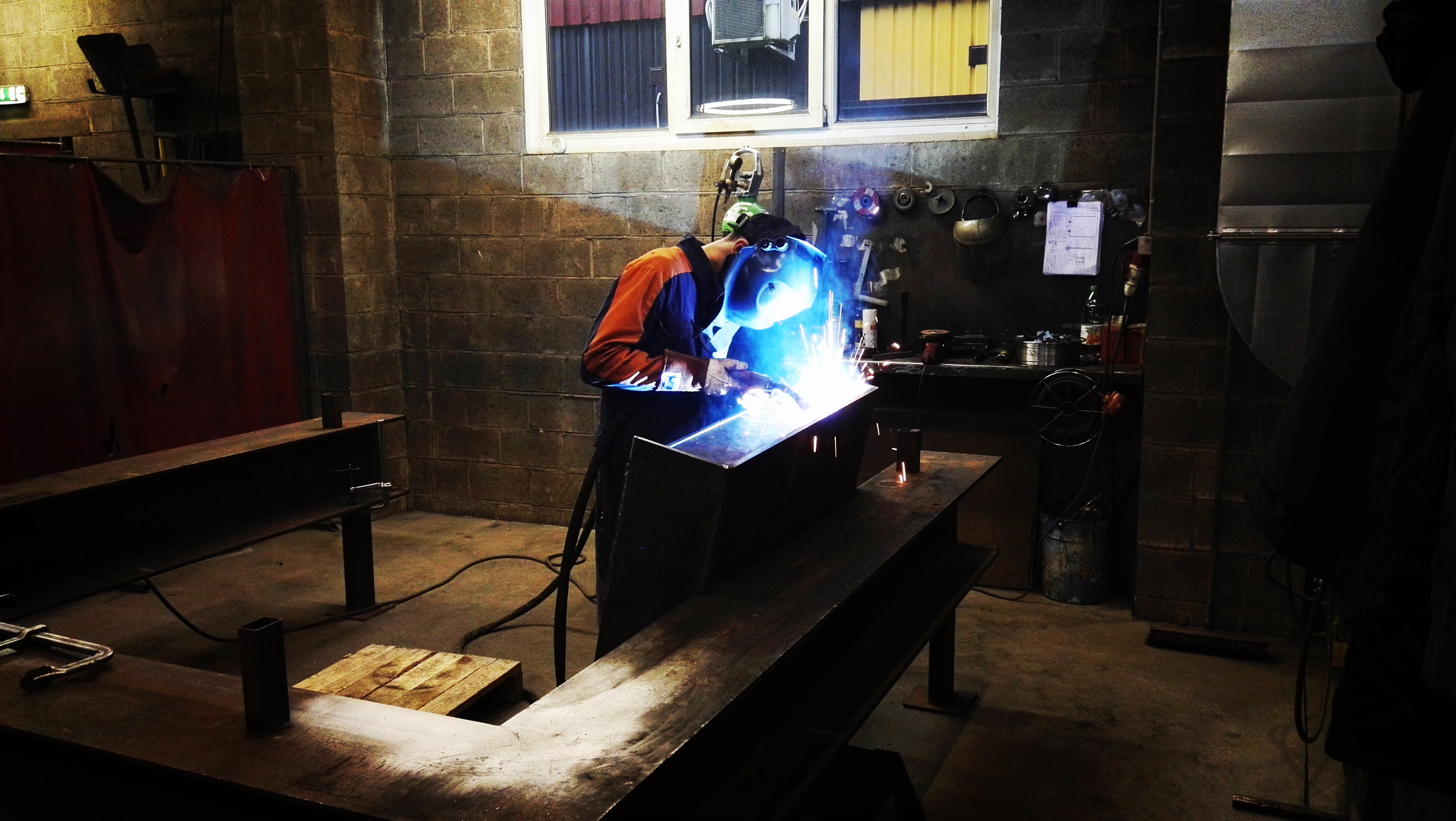 Sandblaster
The company also has a second building complex which houses the sandblaster and surface finish unit. The sandblaster unit cleans metal constructions and wooden surfaces. We have combined the sandblaster and surface finish unit into the same complex to prevent metal constructions from corrosion.
We also offer the services of a mobile sandblaster.
Surface finish
Our surface finish unit covers the previously cleaned surfaces according to the customer's wishes. We use high-quality industrial paints by Tikkurila and Teknos.
Custom products
Our company offers engineering and manufacturing services, tailored to our customers' needs.
Existing own production:
Universal grippers
Ploughs
Garbage beds
Snow ploughs